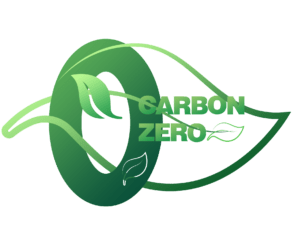 What is CarbonZero-?
"CarbonZero-" is a project for Climate Positive surfaces that have a positive impact on the planet because they offset 10% more of the CO2 emitted during their life cycle by supporting renewable energy projects in developing countries.
Why did they create CarbonZero-?
Manufactors wants to protect our planet and help fight climate change. This is why it has been investing for many years to minimise its environmental impact. However, the technologies currently available do not allow the production of ceramics with zero CO2 emissions, which is why the company decided to compensate voluntarily for the emissions it cannot yet avoid.
What are "Climate Positive" surfaces?
"Climate Positive" means that the activity goes beyond achieving carbon neutral emissions to create an environmental benefit by removing additional carbon dioxide from the atmosphere. "Carbon Negative" means the same thing as "Climate Positive".
How does manufactor calculate the environmental impact of its surfaces?
Manufactor studies the entire life cycle of its surfaces, from creation to disposal, to understand how much CO2 is emitted. This study is based on a certified data called EPD (Environmental Product Declaration).
Which collections fall within the CarbonZero- range?
The first CarbonZero- collections are marked with the logo and can be found on Carbon Zero Products.
How does manufactor offset the CO2 emissions of its collections?
Manufactor buys CER (Certified Emission Reductions) carbon credits from the CDM (Clean Development Mechanism) registry of UNFCC (United Nations Framework for Climate Change). Each carbon credit represents the reduction or removal of one tonne of CO2 from the atmosphere.
Why do we say that CarbonZero- products reduce CO2 from the atmosphere?
CarbonZero- products are not only "Carbon Neutral" but also become "Climate Positive" or "Carbon Negative" as they offset some of the CO2 emissions generated by other products (specifically 10% more).
Why was it decided to support certified renewable energy projects?
Manufacture has chosen to support projects that create renewable energy in line with the company strategy that espouses a business paradigm that benefits the planet (is the first B Corp certified ceramic industry). Renewable energies are the solution to accelerate the move away from fossil fuels. Investing in and helping developing countries face the energy transition necessary to achieve climate neutrality is an important choice for Florim to protect our planet before climate change becomes irreversible.
What differentiates the CarbonZero- project from those carried out by other competitors?
Many competitors do not adopt a CO2 offsetting policy and do not have "Carbon Neutral" products. Compared to those few manufacturers that adopt offsetting strategies, our manufactory does not only neutralise every tonne of CO2 emitted by CarbonZero- surfaces, but offsets 10% more than that emitted during the product's entire life cycle. In this way it creates products that are not only Carbon Neutral, but "Climate Positive/Carbon Negative".